The sheriff's office called it "one of the worst calls imaginable."
A 3-year-old boy fatally shot himself when he found a 9 mm handgun in a nightstand in his Florida home, according to authorities.
The tragedy unfolded Wednesday evening at a home in DeLand, about 40 miles north of Orlando.
The Volusia County Sheriff's Office called it "one of the worst calls imaginable" to respond to.
The shooting occurred as the 3-year-old and a 7-year-old were being watched by their 16-year-old sister while the parents were grocery shopping, Volusia County Sheriff Mike Chitwood said at a news conference Thursday.
MORE: Mom arrested after 6-year-old son allegedly brings semi-automatic handgun to school
The gun was discharged once, the sheriff said.
He shot himself in the face, according to the sheriff's office incident report.
Chitwood called the 16-year-old's 911 call "heartbreaking."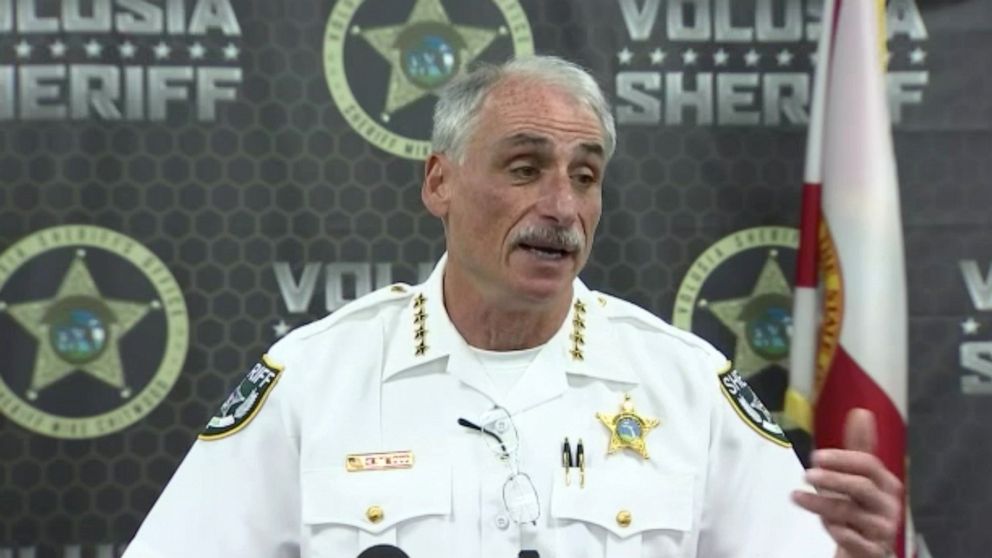 In her frantic call, the girl told the dispatcher, "My little brother shot himself!"
"There is blood everywhere!" she said, screaming and crying.
It's not clear exactly how the boy got into his father's nightstand and discharged the gun, Chitwood said.
Chitwood said the gun was usually kept in a safe, which was not working.
The family had a second gun on top of the fridge, he said.
The boy's father is a state corrections officer, Chitwood said, adding that the guns were not department-issued.
"This should never have happened," he said.
No charges have been filed. The sheriff's office noted that, per Florida law, when a child is accidentally shot, "no arrest shall be made prior to 7 days after the date of the shooting."