Francisco has been with the UFC since 2012. For 11 years of being in the strongest league in the world, this fighter failed to reach the title or win the status of a contender. Now the Brazilian is already 44, but in his younger years he regularly jumped into the top 15.
In his career, there were many fights against serious opponents in the lightweight division. So, for example, Trinaldo defeated Paul Felder , Bobby Green , Jim Miller , and lost to Kevin Lee and Michael Chiese .
And closer to the fortieth anniversary in the form of Francisco was not any specific failure. In all his years in the UFC, he has never lost in two meetings in a row. Age affected Trinaldo only in terms of weight racing.
The rematch between Pereira and Adesanya in the UFC will take place in April. If Israel loses again, then his stellar career will end
At UFC 287, Israel Adesanya will again try to defeat Alex Pereira
Over time, it became difficult for him to fit into the limit of the light division and he decided to move to the welterweight category. In total, in weight up to 77.1 kg, the Brazilian had 4 fights, in which he won 2 wins and 2 losses.
In the last of these, he gave serious resistance to one of the welterweight prospects, Randy Brown . The fight turned out to be very competitive, but Francisco lost by unanimous decision.
Trinaldo's amazing athletic longevity deserves respect, but still this year he will already be 45. It is possible that after one more fight the Brazilian will end his career.
Stipe Miocic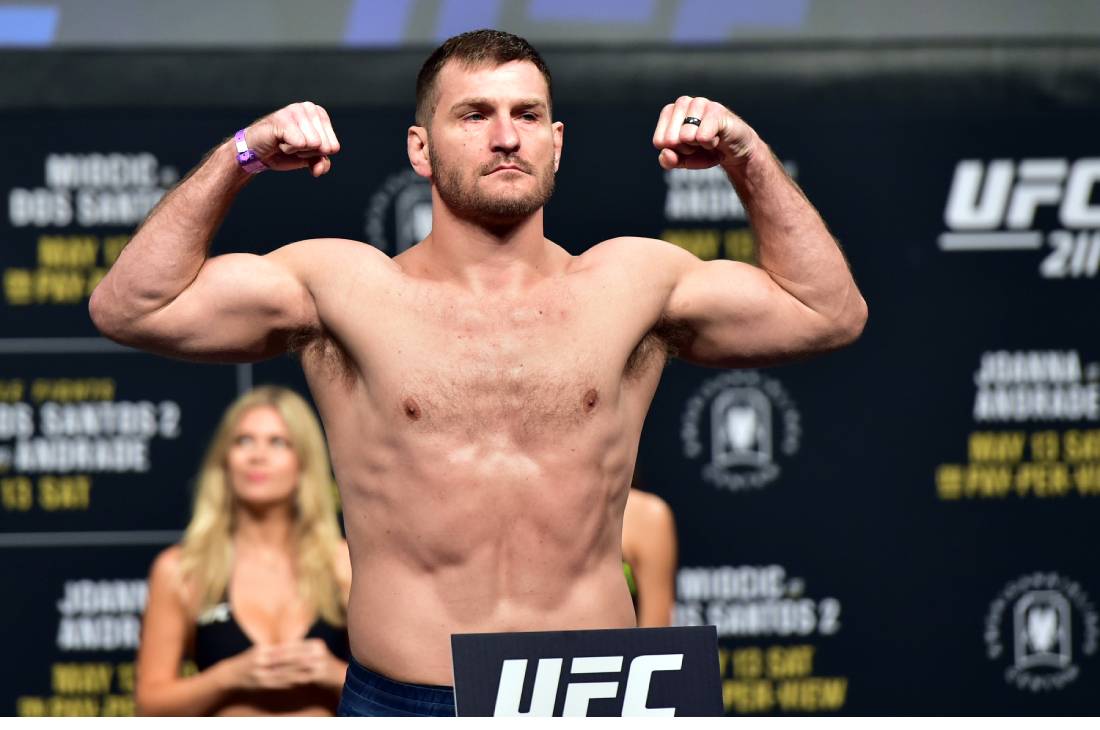 Stipe Miocic
globallookpress.com
The last time Stipe entered the octagon was almost 2 years ago in a title fight against Francis Ngannou . Then the American fighter of Croatian origin was severely knocked out in the second round.
Miocic gave the belt to Ngannou and began to prepare for the fight with Jon Jones . However, for a number of reasons, including some injuries, their battle never took place. For two years, the American did not particularly lose positions in the ranking.
He is now second in the heavyweight division, but the question of his competitiveness against younger opponents from among the top five is the place to be.
Stipa is currently 40 years old and, as his fight against Ngannou showed, his physical condition is no longer the same as to compete with the strongest. In fights with Sergei Pavlovich , Tai Tuivasa , Cyril Gan and Curtis Blades , it will be very difficult for him.
However, Stipe can still hold one high-profile fight in his career. It is possible that in the end, before leaving the promotion, Dana White will give Miocic a title title towards the end of 2023.
Andrey Orlovsky
Tom Aspinall vs Andrey Orlovsky: Recall the fight
Orlovsky's career has been undulating with numerous ups and downs. The Belarusian fighter was the UFC heavyweight champion back in 2005. After Andrey lost his belt, he left the Dana White promotion and decided to try his hand at StrikeForce.
However, Orlovsky did not succeed there. Then the fighter had a few more fights in various organizations and in 2014 he returned to the UFC. At that time, Dana White's organization, without any questions, was the strongest league in the world in MMA.
Andrey won 4 victories in a row, but then there were 5 defeats. The Belarusian heavyweight was on the verge of leaving the promotion, but success in meetings with Junior Albini and Stefan Struve helped him stay in the UFC. But then Orlovsky again began to pursue failures.
Dana White gave him a chance to prove himself as rivals from the top 15 more than once, but he lost to each of them. After the defeat by Tom Aspinall in February 2021, it became clear that Andrei clearly did not correspond to the level of the rating fighter. Further, Orlovsky began to give out second-tier heavyweights and veterans of the same age as himself as rivals.
Against less skillful opponents, the Belarusian is doing much better: 4 wins and one loss in the previous five fights. But Andrei is now 44 years old and, perhaps, his next entry into the octagon will be the last in his career.
Tony Ferguson
During its peak years, El Cucuy was the interim champion of the UFC lightweight division. Tony crushed everyone in his path. He won 12 consecutive victories, and his list of defeated consisted of both young prospects and with the presence of real stars in it.
However, everything changed after Ferguson accepted a completely optional fight with Justin Gaethje and lost in it. After that defeat, everything changed in the minds of El Kukuy. In the next four exits to the octagon, the American was not like himself.
Makhachev will hold the first defense of the belt with Volkanovski, Rodriguez and Emmett will fight for the interim title in 66 kg. UFC 284 Card Announcement
This time, MMA fans are waiting for 2 fights for the title at once
The fall of Tony began when he was 35. Throughout his career, the American showed amazing resilience and no one believed that he could finish.
However, Michael Chandler dispelled these rumors and sent Tony to a hard knockout last year, and then El Kukuy lost for the first time in his career by submission to Nate Diaz . Now the American is on a series of five defeats in a row.
Now it's even hard to imagine what kind of opponent Dana White must pick for Ferguson so that he finally wins. At 38, El Kukuy, as a fighter, is regressing sharply. Most likely, he will have one more fight, after which he will lay down his gloves. Also, Tony can announce his retirement within a year without a duel.
Jorge Masvidal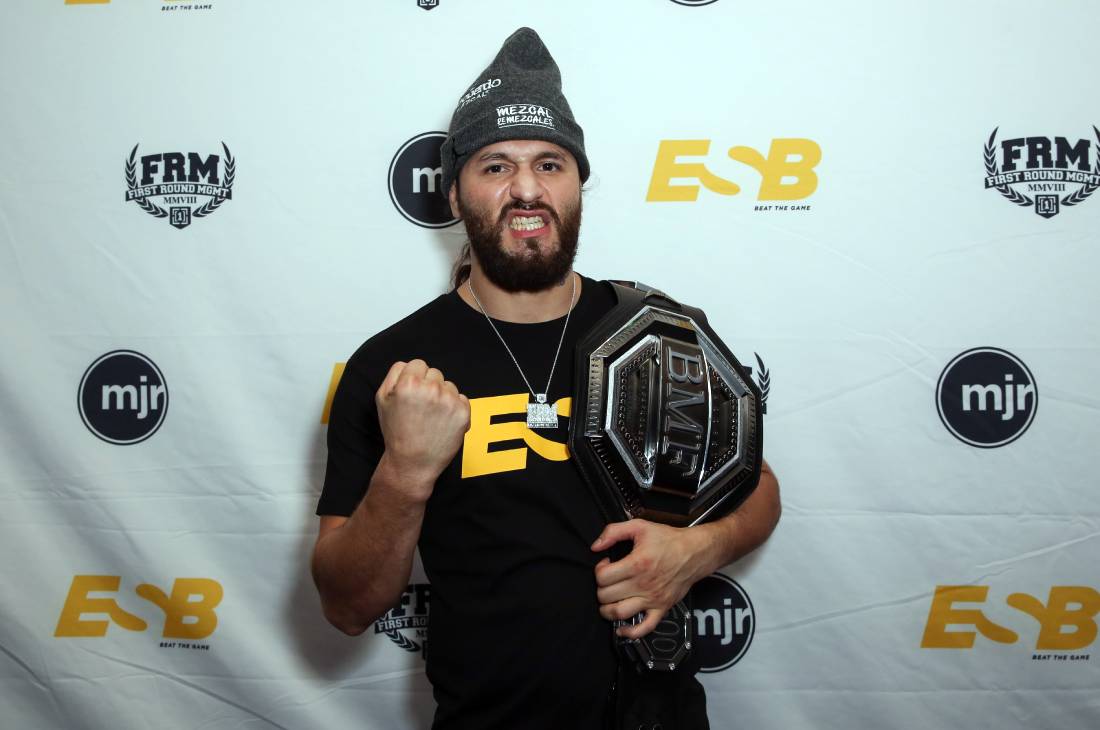 Jorge Masvidal
globallookpress.com
Recently, the welterweight division, where Jorge Masvidal is currently playing, is gaining more and more popularity. At the same time, new competitors are only added every year. Now Masvidal is on the 11th line in the ranking.
The 38-year-old American is entering the UFC on a three-fight streak, but it's worth noting that he's had extremely serious opposition. He lost twice to Kamar Usman and in his last fight lost to Colby Covington by unanimous decision after five rounds .
It is possible that in confrontations with less skillful rivals, Jorge will feel great. But, he positions himself as a fighter who is able to compete at the top level.
Jorge will fight his next fight against No. 5 Gilbert Burns and then wants to fight for the title with Leon Edwards if he manages to defend the belt against Kamaru Usman .
Masvidal will definitely not want to go down and participate in battles with little-known opponents. However, in the event of another defeat, Dana White is unlikely to ever give Jorge a high-profile fight.
Then the American will simply not be interested in fighting. He is used to being in the lead roles and Jorge will not agree to anything less. If he is not given another high-profile fight, then he will simply leave the promotion in the same way as his former rival Nate Diaz did.