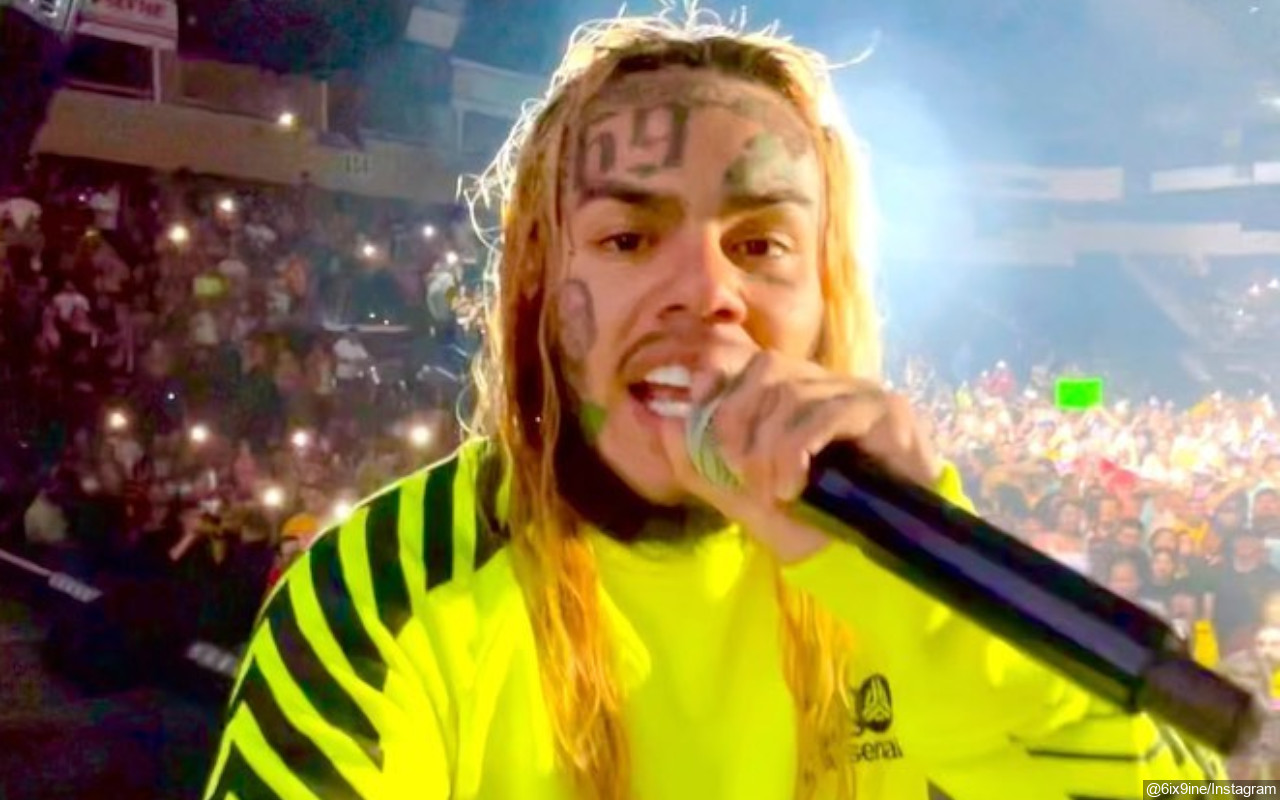 According To The New York-Born Hip-Hop Star's Attorney Lance Lazzaro, The Rapper's Inside The LA Fitness When All Of The Sudden He's Attacked By Several Men Without Warning.
AceShowbiz – 6ix9ine is hospitalized. According to his attorney, the New York-born hip-hop artist was rushed to hospital after he was severely attacked by a group of men inside a gym sauna in Florida.
The 26-year-old rapper's lawyer Lance Lazzaro confirmed to TMZ that the controversial emcee was in the LA Fitness sauna without personal security when he was assaulted without warning. The attorney declared that he plans to ask federal authorities to provide protection after the rapper's testimony helped put his fellow gang members behind bars.