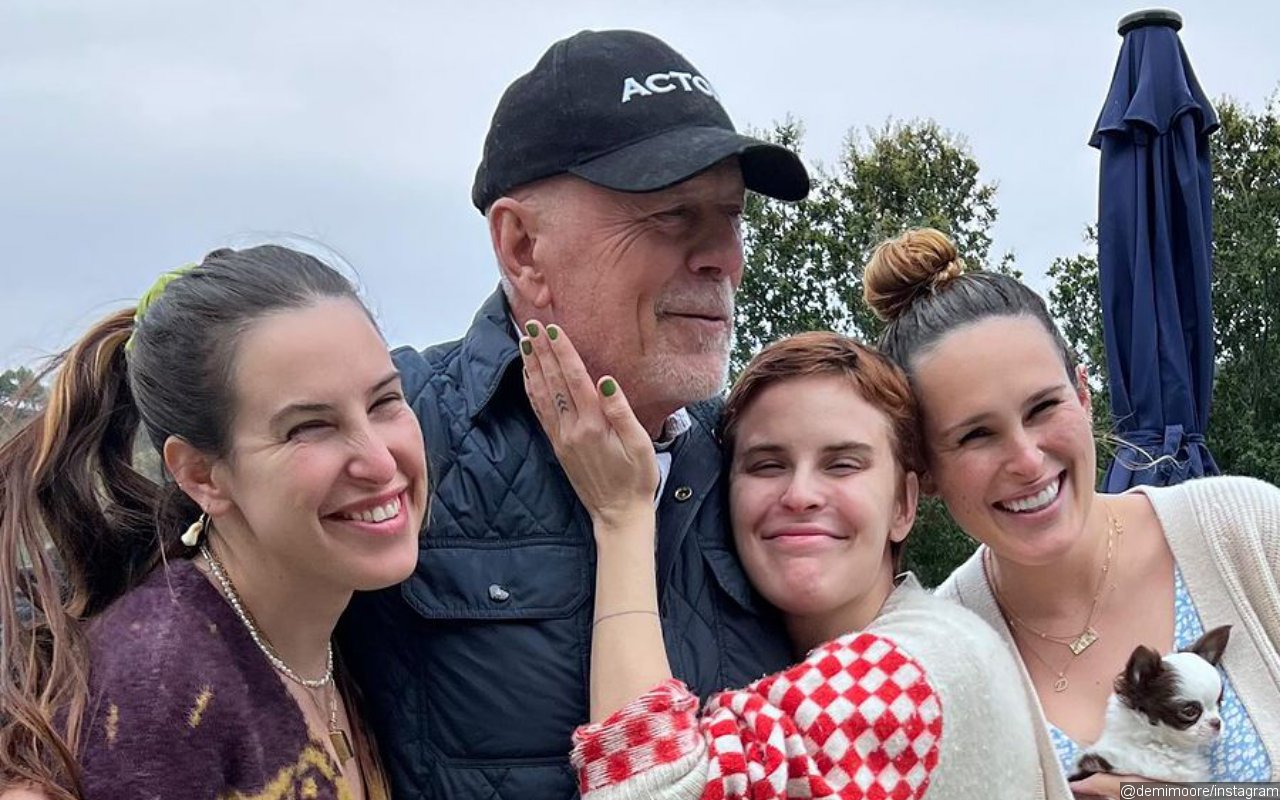 The 'Armageddon' Actor Is Surrounded By His Loved Ones, Including Wife Emma Heming And Pregnant Daughter Rumer Willis, Who Serenade Him With 'Happy Birthday' In A Video Shared By His Ex Demi Moore.
AceShowbiz – Bruce Willis' family made sure he's feeling all the love on his special day. The actor was surrounded by his loved ones on a low-key birthday celebration as he turned 68 years old on Sunday, March 19.
In a video shared by his ex-wife Demi Moore, the "Die Hard" star stood in what looks like a kitchen while his family, including wife Emma Heming and his pregnant daughter Rumer Willis, serenaded him with "Happy Birthday". He encouraged them to keep singing as he looked delighted by the tune.