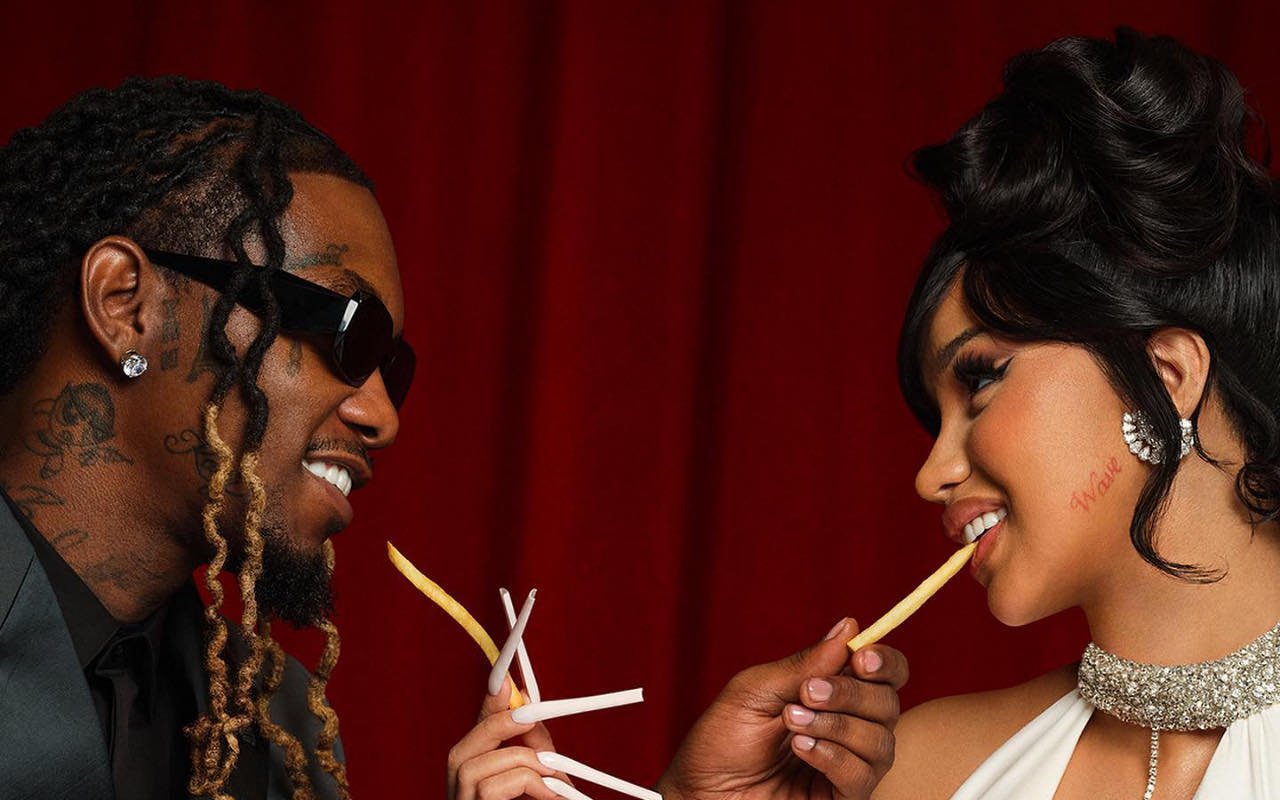 The Extensive Line Of Merchandise Features T-Shirts, Sweatshirts, Hoodies, Shorts And Hats Which Prices Range From $38 To $68 And Is Available Until February 21.
AceShowbiz – Cardi B and Offset have added a merchandise collection to their McDonald's partnership. The couple has also dropped an extensive line of merch to go with their burger broadcast to match the hip-hop couple's big love energy.
In keeping with the spot's Valentine's Day theme, which included the couple's signature menu items, the line of gear features a range of black, white and pink shirts that read "nice buns," as well as ones that say "the Cardi B & Offset meal" in bubble letters and an image of them feeding each other fries.