The subpoena was issued by the New York Attorney General's office.
An appellate court in New York on Tuesday upheld a $110,000 fine imposed on former President Donald Trump over his failure to comply with a subpoena issued by the New York Attorney General's office as part of its civil investigation of Trump and his family business.
"The court correctly determined, based on the papers on the motion, that petitioner established by clear and convincing evidence that respondent's March 31, 2022 response to the subpoena, stating that a diligent search had failed to locate any responsive documents in his possession or custody, without providing any search or document retention policy details as required under the subpoena's unambiguous instructions, prejudicially violated the lawful, clear mandate of the court, of which he had knowledge," said the opinion of the New York State Appellate Division's First Department.
Judge Arthur Engoron held Trump in civil contempt last April and imposed a $10,000 per day sanction until he satisfactorily complied with a subpoena for records and documents sought by New York Attorney General Letitia James, who filed a $250 million lawsuit against Trump alleging fraudulent business conduct involving the values of his real estate holdings.
MORE: New York AG Letitia James files $250M lawsuit against Trump for defrauding lenders, others
"Once again, the courts have ruled that Donald Trump is not above the law. For years, he tried to stall and thwart our lawful investigation into his financial dealings, but today's decision sends a clear message that there are consequences for abusing the legal system," James said in a statement.
Trump's attorney said he had no documents responsive to the subpoena but the judge faulted Trump's failure to swear, under oath, that he even bothered to look. Trump ultimately paid the fine.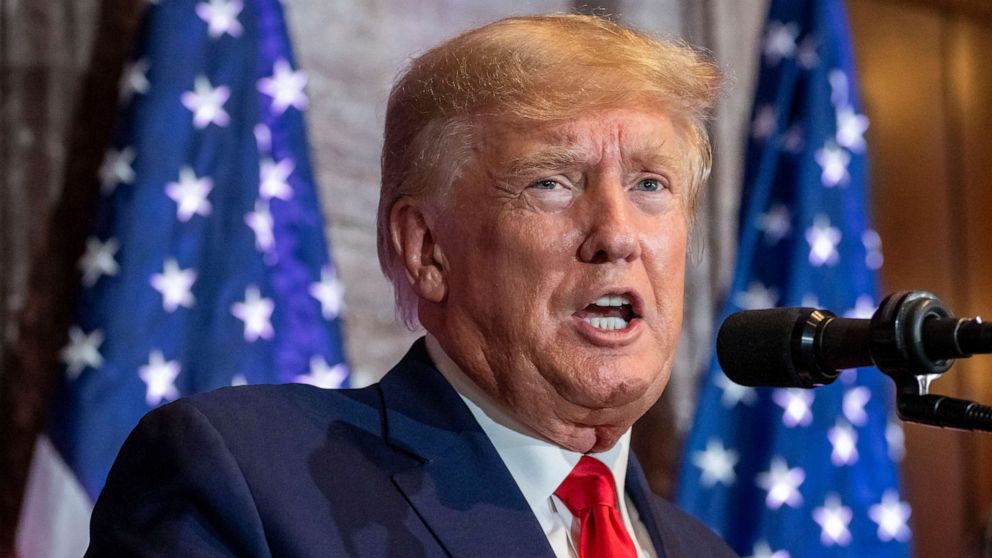 "We further find that the financial sanction to compel compliance was a proper exercise of the court's discretionary power and was not excessive or otherwise improper, under the particular circumstances," the opinion said.
For 20 years, Trump and his family enriched themselves through "numerous acts of fraud and misrepresentations," James alleged in that lawsuit that accuses the Trumps of "grossly" inflating the former president's net worth by billions of dollars and cheating lenders and others with false and misleading financial statements.
The civil lawsuit, filed in September 2022 in State Supreme Court in Manhattan, seeks a $250 million judgment and a prohibition on any of the Trumps leading a company in the state of New York.
MORE: NY attorney general rejected settlement offer from Trump Organization
"We found that Mr. Trump, his children, and the corporation used more than 200 false asset valuations over a ten year period," James said at the press conference announcing the charges.
Among other allegations, the suit claims that the former president's Florida estate and golf resort, Mar-a-Lago, was valued as high as $739 million, but should have been valued at around one-tenth that amount, at $75 million. The suit says that higher valuation was "based on the false premise that it was unrestricted property and could be developed for residential use even though Mr. Trump himself signed deeds donating his residential development rights and sharply restricting changes to the property."
Trump has denied wrongdoing and has called James' investigation a politically motivated "witch hunt." James rejected a settlement offer from the Trump Organization last month to resolve the matter, sources told ABC News.
Trump withdrew his lawsuit against New York Attorney General Letitia James in January.
The withdrawal came in a brief document filed in January with U.S. District Judge Donald Middlebrooks, who warned Trump's legal team that the lawsuit appeared to verge on frivolous.
Trump's lawsuit against the AG had sought to shield Trump's revocable trust from James.