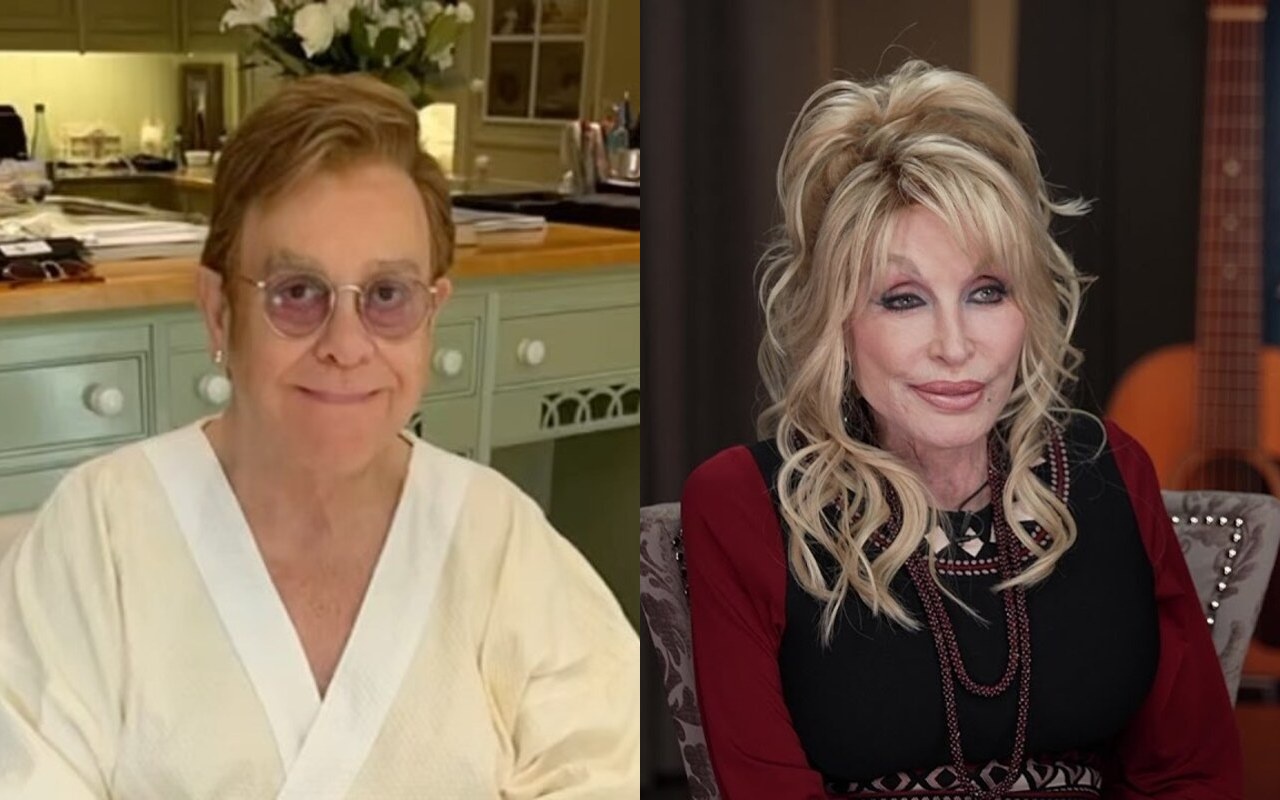 The 'Yellow Brick Road' Hitmaker And 'Jolene' Singer Have Reportedly Hit The Studio To Work On A Collaborative Song For Her Upcoming Rock And Roll Studio Album.
AceShowbiz – Sir Elton John and Dolly Parton have teamed up in a studio to record a song together. Elton, 75 and Dolly, 77, have joined forces on a version of Elton's 1974 single "Don't Let the Sun Go Down on Me", which Dolly is a huge fan of, and they plan to release the track later this year.
"Elton is a massive fan of Dolly – she is a gay icon, after all. He heard that she wanted to work with him and leapt at the chance," a source told The Sun newspaper's Bizarre column.