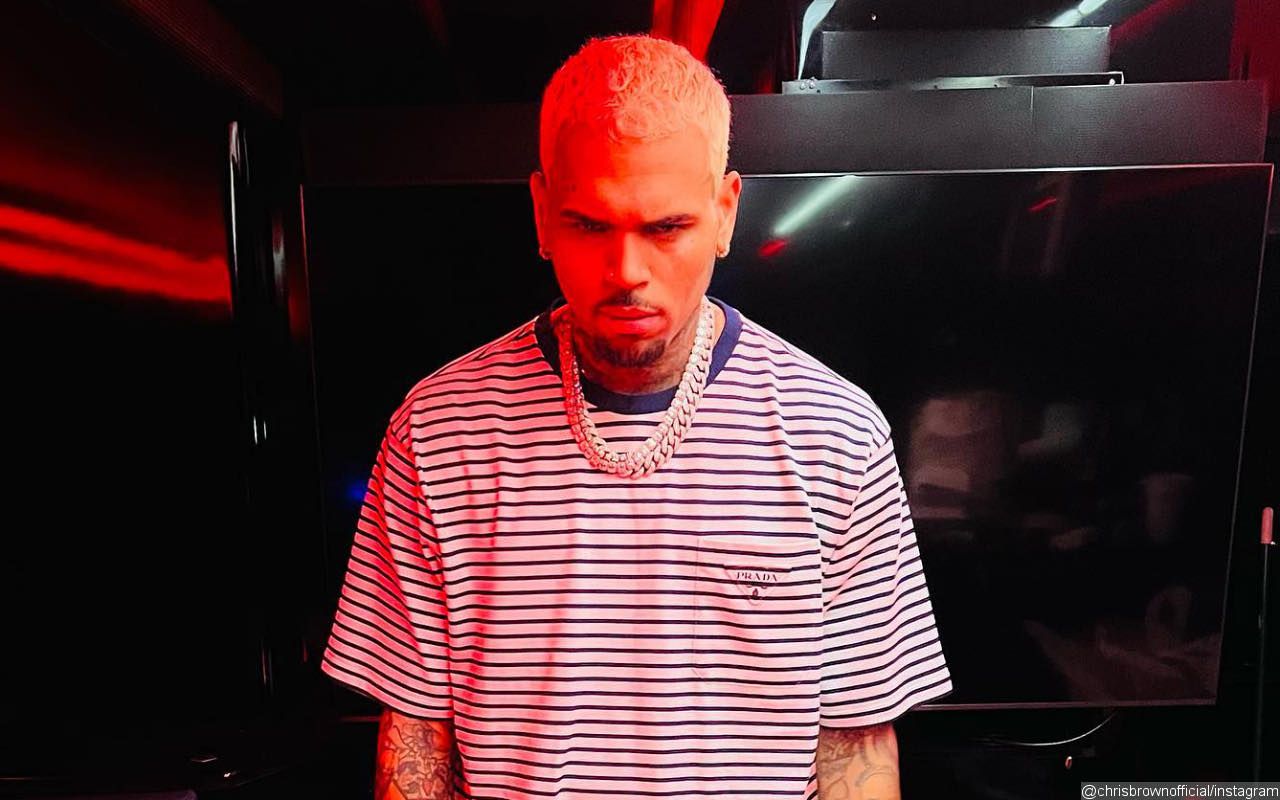 In A Video Surfacing Online, Red-Headed Chris Brown Can Be Seen Dancing In A Gray Outfit Alongside Several Backup Dancers As He Performs 'Take You Down' Before Moving Onto A Fan's Lap.
AceShowbiz – Chris Brown has sent the Internet into a frenzy with his recent performance. After a clip of the R&B star giving a fan a lap dance onstage made its way online, many online users couldn't help but lust after him.
In the said clip, red-headed CB could be seen dancing in a gray outfit alongside several backup dancers as he performed "Take You Down". The crooner then move onto a female fan's lap and started grinding. It prompted the audience to erupt in cheers.