DOJ must look into Houston inmate deaths, attorney Ben Crump says.
The FBI has opened an investigation into allegations of federal rights violations following the deaths of two inmates at the Harris County Jail in Texas after a request by the sheriff's office.
"These investigations will be fair, thorough, and impartial, and will proceed independently of any state investigations involving incidents at the jail. To preserve the integrity and capabilities of the investigations, no details of the ongoing process will be publicly shared," FBI Houston said in a statement Monday.
Harris County Sheriff Ed Gonzalez had reached out to the FBI to investigate the deaths of Jaquaree Simmons who died in February 2021 and Jacoby Pillow who died in January 2023, while they were in the custody of the Harris County Jail.
"Last week, I reached out to James Smith, special agent in charge of the FBI's Houston Field Office, to have his agents review the circumstances surrounding two men's deaths in our jail because I want our community to fully trust our commitment to transparency and full accountability," Gonzalez said in a statement. "I look forward to learning the FBI's findings, because we must all know the full truth if we are to improve our operation and make the jail as safe as possible for everyone entrusted into our care."
The announcement also came after a Houston press conference with attorneys Ben Crump and Paul Grinke Monday afternoon requesting the Department of Justice open an investigation.
"It's appalling that you would have 32 detainees (die) in the Harris County Jail in a 14-month period," Crump said during the press conference. "I mean, nobody would really believe it unless you have these bodies that showed you it was really happening."
According to the county records, 21 inmates died in custody in 2021, and according to attorneys, last year, at least 28 inmates lost their lives in Harris County Jail.
The press release continues that the total number of deaths in 2023 is "at least four."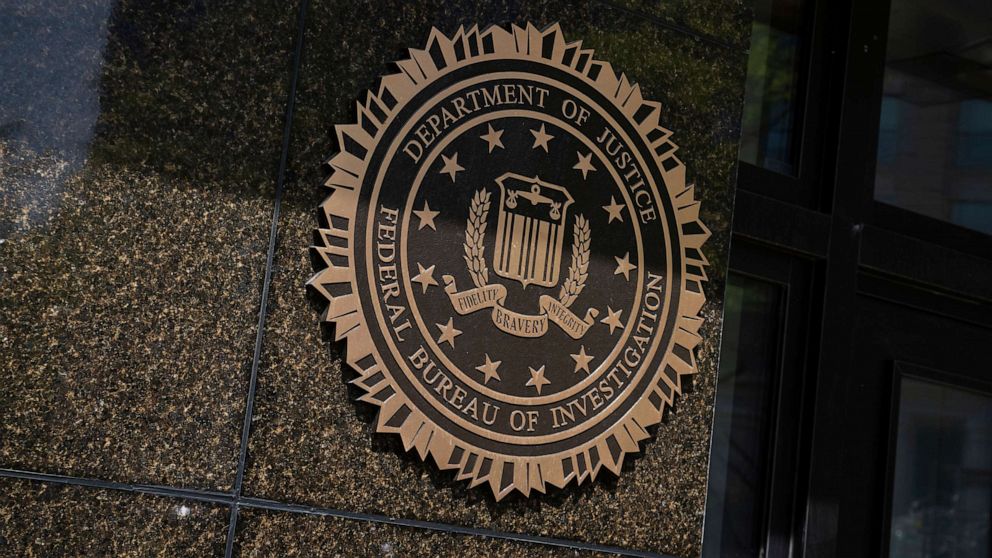 MORE: Department of Justice fails to fully count prison deaths, Senate report finds
Pillow, 31, was arrested for trespassing, a misdemeanor, on New Year's Day. He was in the process of being released from Harris County Jail on a $100 bond early the next day but had an altercation with officers, resulting in additional charges. The release also said that officials used force to restrain Pillow and that he was evaluated and returned to his cell.
Pillow was found unresponsive in his cell on Jan. 3 and later pronounced dead at a nearby hospital.
"We have credible reason to believe that Jacoby Pillow died from compression asphyxia from being restrained, similar to George Floyd," Grinke said during Monday's press conference. "We have also credible reasons to believe that there will be evidence that he was beaten multiple times by correctional officers."
While the family has asked for autopsy results and more information on his death, the jail said his death is currently under a "pending investigation."
MORE: Arkansas detainee died of starvation and neglect, lawsuit claims
Pillow's younger sister, Ariana Pillow, is a former employee of Harris County and accounted for her experience relating to the situation during the press conference.
"Being a former employee in Harris County working for pretrial (services), I've literally witnessed correctional staff mistreat detainees because they were in need of insulin for diabetes or other medical issues, and I've literally witnessed them being the reason for altercations taking place between them and detainees, and it's not fair, and it's not right," Ariana Pillow said between tears.
Crump is representing the families of Pillow and other families of those who have died in the jail: Gary and Kevin Smith Jr., an uncle and nephew who died in jail last month, and Kristan Nicole Smith, who died last May.