The voting company is suing Fox News for defamation over the 2020 election.
Fox News anchors and producers privately acknowledged that former President Donald Trump and his allies' allegations of election fraud in the aftermath of the 2020 election were false despite their network's promotion of those claims, according to a new court filing by Dominion Voting Systems.
In a nearly 200-page document filed as part of its billion-dollar defamation suit against the network, Dominion Voting Systems shared emails, texts, testimony, and other private communications from Fox News personnel that cast doubt on claims that Dominion's voting machines had somehow rigged the presidential election in Joe Biden's favor.
The voting company is suing Fox News for $1.6 billion for allegedly defaming the company in the aftermath of the 2020 election.
MORE: Dominion files $1.6 billion lawsuit against Fox News over false election fraud claims
"Fox knew," according to the filing, which cited excerpts of evidence gathered as part of the suit. "From the top down, Fox knew 'the Dominion stuff' was 'total BS.' Yet despite knowing the truth — or at minimum, recklessly disregarding that truth — Fox spread and endorsed these 'outlandish voter fraud claims' about Dominion even as it internally recognized the lies as 'crazy,' 'absurd,' and 'shockingly reckless.'"
Fox News, in a statement, said, "There will be a lot of noise and confusion generated by Dominion and their opportunistic private equity owners, but the core of this case remains about freedom of the press and freedom of speech, which are fundamental rights afforded by the Constitution and protected by New York Times v. Sullivan."
In its motion for summary judgment filed Thursday, Fox wrote that "statements Dominion challenges are not actionable defamation because Fox News' coverage and commentary are not only not defamatory, but also protected by the First Amendment and New York doctrines emanating from it."
"Dominion has come nowhere close to producing the 'clear and convincing' evidence that the relevant individuals at Fox News made or published any challenged statement with actual malice," the Fox motion said.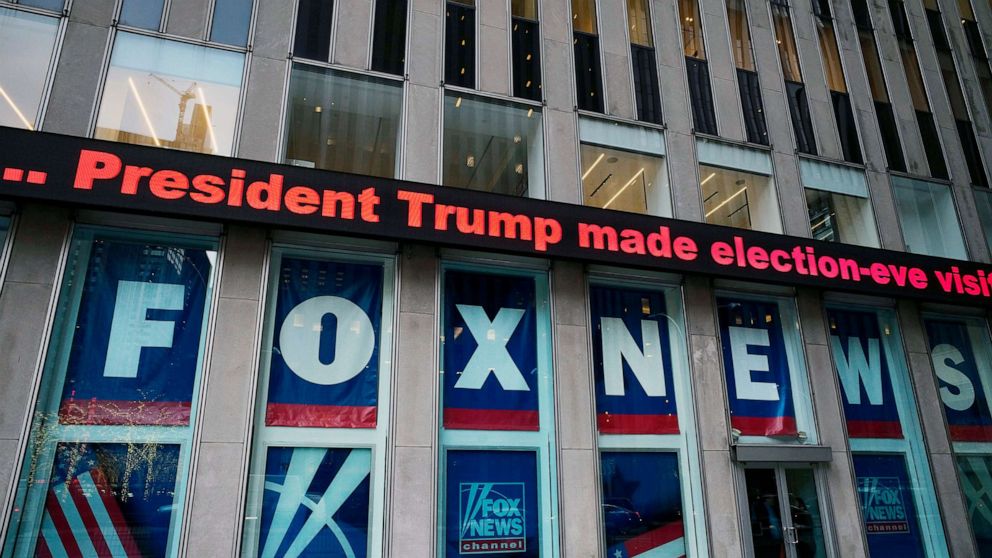 In an amended counter claim, Fox News also called into question Dominion's damage claim, writing that "even under the most optimistic projections, Staple Street has never estimated Dominion's value as a business to be anywhere near $1.6 billion." Staple street is the majority owner of Dominion.
Dominion's Thursday filing lays out its top evidence against Fox News, which Dominion claims pushed false accusations that the voting company had rigged the 2020 election, in order for the news channel to boost its rating and make a profit. The filing contains material Dominion has obtained via discovery from Fox News over the past few months, including text messages, internal emails, and depositions.
The court documents cite some of the network's top anchors and hosts, many of whom quietly shared misgivings about claims of election fraud and discussed how to address them on-air.