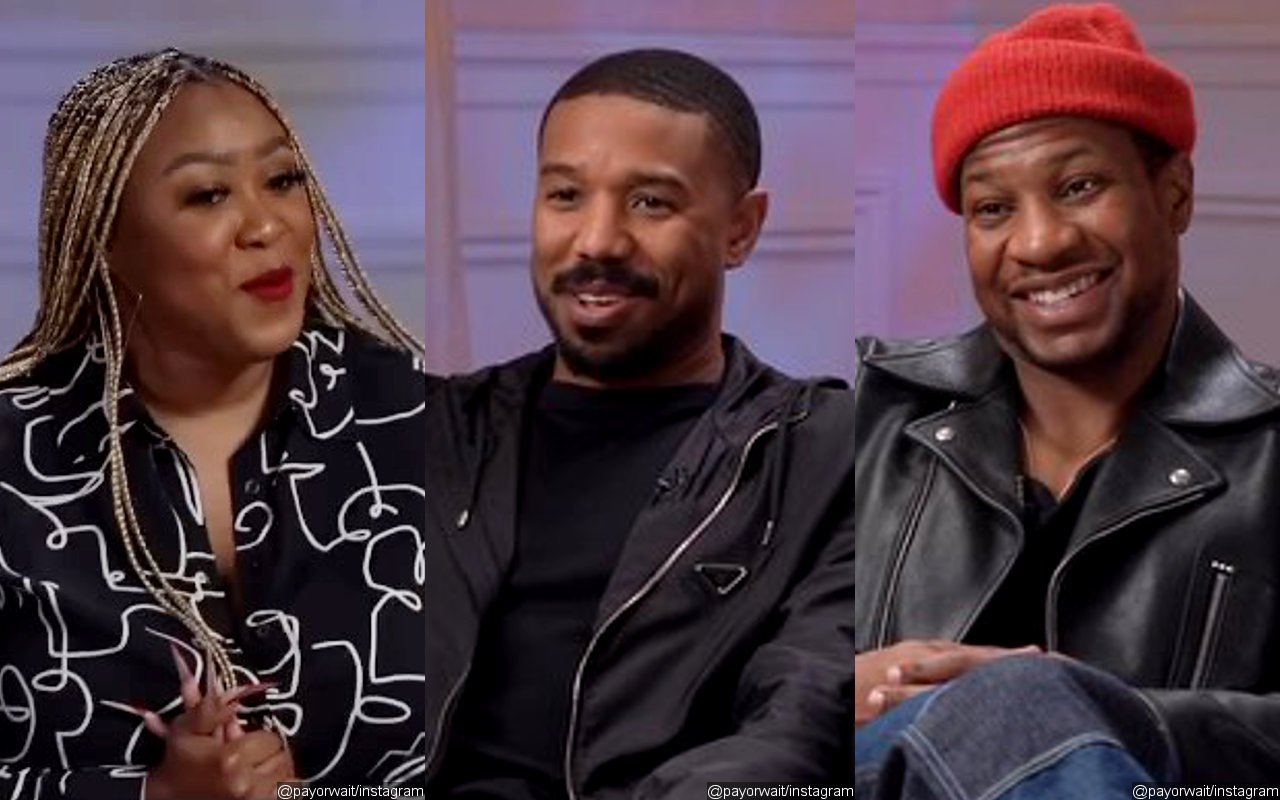 'Pay Or Wait' Personality Sharronda Williams Loves The Attention After A Video Of The Two 'Creed III' Actors Checking Her Out At The End Of Their Interview Goes Viral.
AceShowbiz – Michael B. Jordan and Jonathan Majors may be rivals in their new film "Creed III", but they have shown their chemistry off screen. Most recently, the two actors revealed that they apparently have similar taste in women.
In a hilarious moment, Michael and Jonathan were caught checking out an interviewer's butt on camera. It all happened at the end of their interview with "Pay or Wait" personality Sharronda Williams.