The defense signaled it would agree to additional restrictions.
A federal judge in New York on Thursday raised the possibility of revoking bail and remanding Sam Bankman-Fried into custody for possible witness tampering but opted to give his attorneys and federal prosecutors more time to propose stricter conditions of his pre-trial release.
Bankman-Fried has pleaded not guilty to fraud and conspiracy charges that accused him of misappropriating billions of dollars from the crypto exchange he founded, FTX, and he has been free on a $250 million bail package.
Federal prosecutors have sought to prevent Bankman-Fried from contacting potential witnesses and restrict his use of encrypted communications and the internet but, during a hearing, the judge expressed concern the government's proposed rules did not go far enough.
MORE: Sam Bankman-Fried has tried to contact potential witnesses, government says
There may be probable cause to believe Bankman-Fried "committed or attempted to commit a federal felony," witness tampering, by contacting FTX's general counsel and others associated with the case, the judge said.
"There is a solution," Lewis Kaplan said, but noted that prosecutors had not asked him to revoke Bankman-Fried's bail.
"Having him live with his parents is a check against some other risks," said assistant U.S. Attorney Nicholas Roos, who said the government was trying to balance a need to ensure Bankman-Fried behaves himself with the defendant's First Amendment rights and his ability to prepare a defense.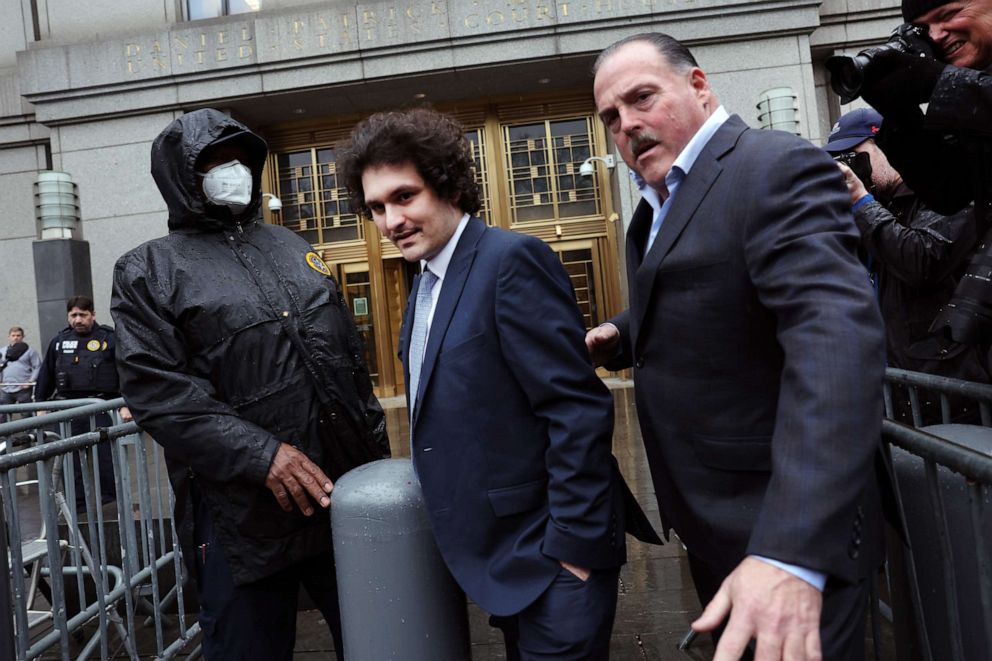 "We're trying to find the right balance," Roos said, proposing Bankman-Fried be limited to using one mobile phone and one computer that are each equipped with monitoring software.
Kaplan wondered about other phones, computers and internet-connected electronics in the Palo Alto, California, home of Bankman-Fried's parents, where he is confined.
"Why am I being asked to turn him loose in this garden of electronic devices," Kaplan asked.
MORE: Feds seize more than $600 million in assets from FTX founder Sam Bankman-Fried: Court filing
Alarmed by the prospect of bail revocation, the defense signaled it would agree to additional restrictions.
"We understand from your comments today there is no margin for error," defense attorney Marc Cohen said.
Bankman-Fried is barred from using a VPN to access the internet after the government raised concerns about him trying to conceal his online activities. Kaplan was skeptical of the defense excuse that Bankman-Fried was merely trying to watch the Super Bowl by using his online NFL Game Pass account.
"What was he doing watching a football game on a VPN that anyone can turn on a television and watch for free," Kaplan asked.