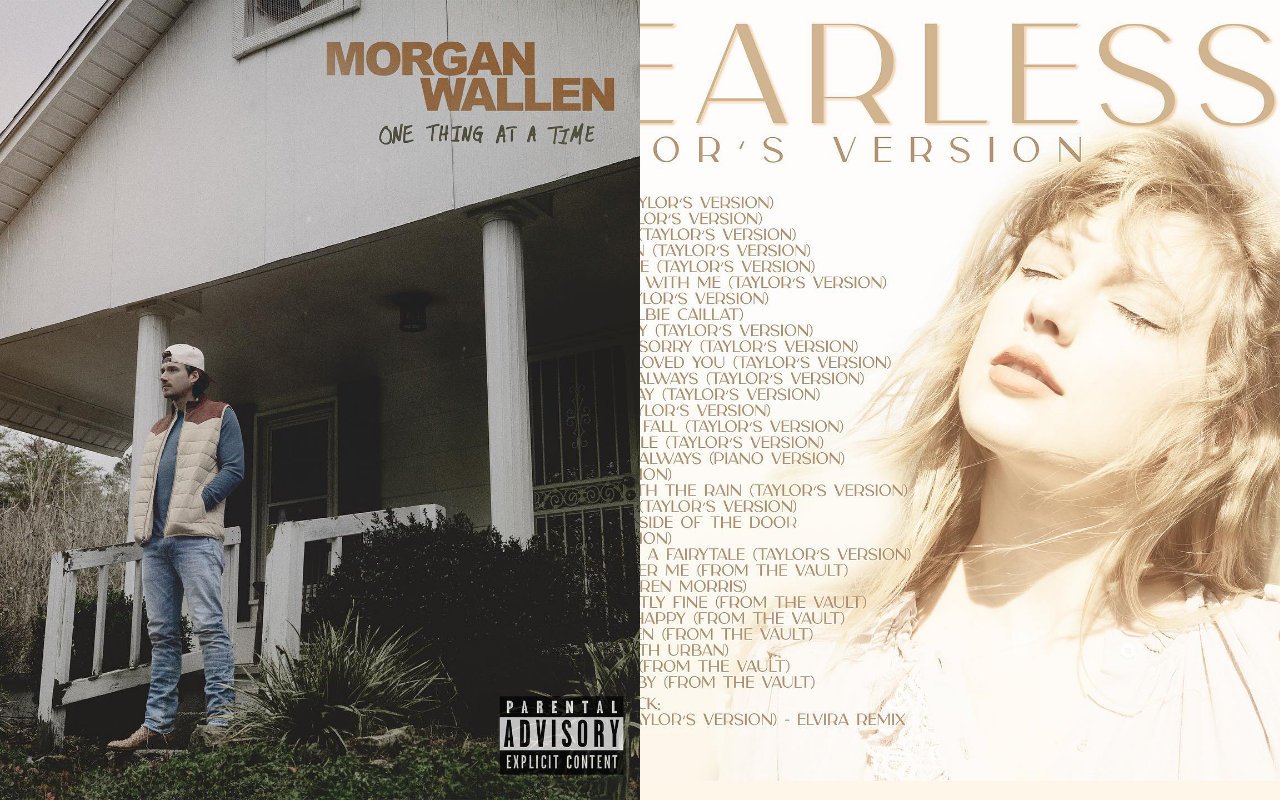 The 'Voice' Alum's Third Studio Album Now Has The Most Weeks At No. 1 For A Country Album In Over 30 Years And Surpasses The 11-Week Reign Of The Grammy-Winning Singer/Songwriter's 'Fearless' In 2008-2009.
AceShowbiz – Morgan Wallen has set another record as his latest album "One Thing at a Time" continues to be unbeatable on Billboard 200. His third studio album spends a 12th week in a row and in total atop the U.S. albums chart dated June 3.
It now has the most weeks at No. 1 for a country album in over 30 years since Billy Ray Cyrus' "Some Gave All", which notched 17 weeks consecutively in 1992. Billboard notes that country albums are those that have charted on, or are eligible for Billboard's Top Country Albums chart.