The former South Carolina governor announced her presidential bid on Tuesday.
Former South Carolina Gov. Nikki Haley has announced her presidential bid in a new video released on Tuesday, a day ahead of her formal campaign kick-off in Charleston.
"I was the proud daughter of Indian immigrants — not Black, not white. I was different," she says as the video she tweeted, titled "Strong & Proud" opens featuring photos of her family.
Haley, a former U.S. ambassador to the U.N., becomes the first Republican to challenge former President Donald Trump. He launched his campaign for the GOP nomination in November.
The video skews optimistic, as she embraces her heritage as a South Asian woman while casting aside the notion that divisive racism is fracturing the country.
"My mom would always say your job is not to focus on the differences but the similarities. My parents reminded me and my siblings every day how blessed we were to live in America," Haley, 51, says.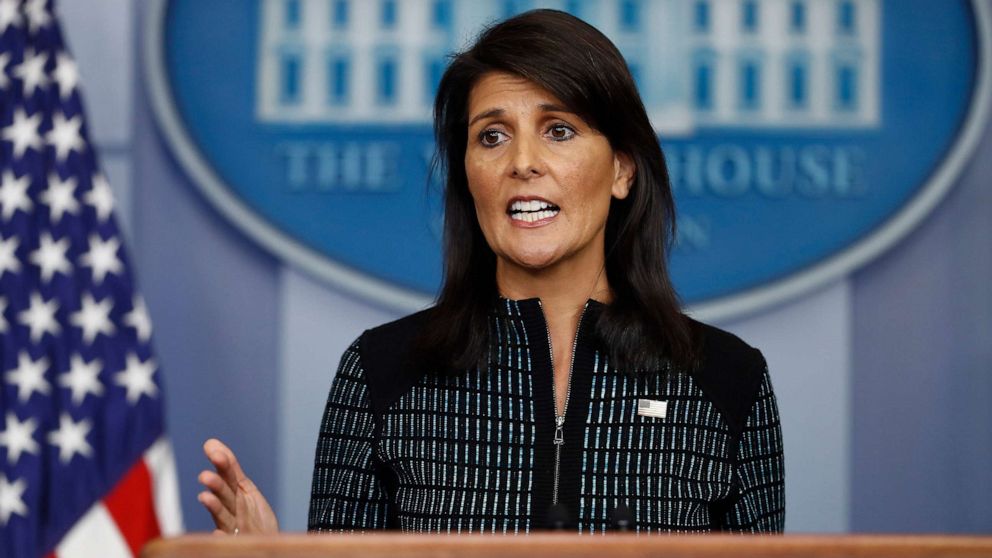 Over a montage of photos, including one of The 1619 Project and a sign "RACISM IS A PANDEMIC," Haley urges Americans to set aside their critical appraisals: "Some look at our past as evidence that America's founding principles are bad. They say the promise of freedom is just made up. Some think our ideas are not just wrong, but racist and evil. Nothing could be further from the truth."
She underscores her credentials as a former governor of the Palmetto state, stressing the state's resilience, but most of all, saying the need for change in the Republican party is paramount:
"Republicans have lost the popular vote in 7 of the last 8 presidential elections, that has to change … It's time for a new generation of leadership."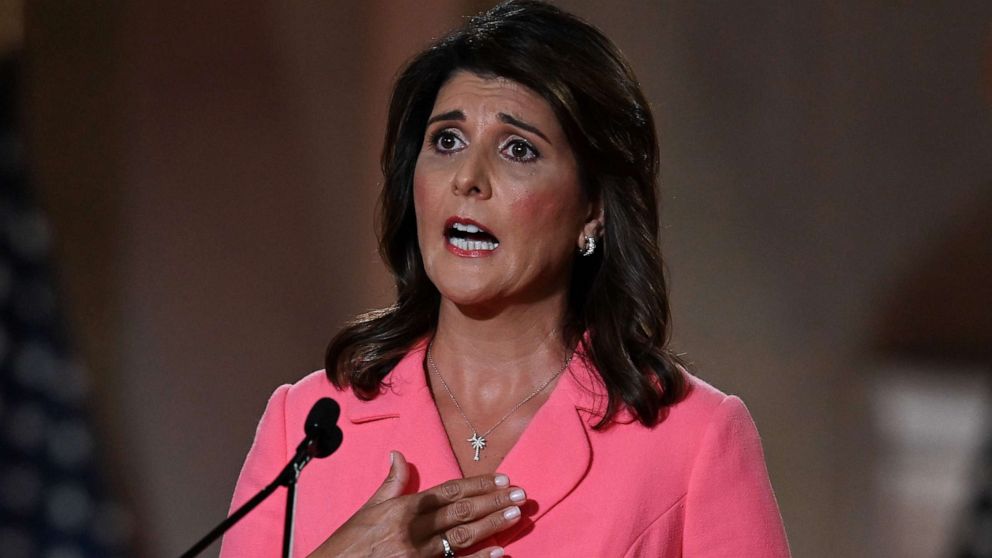 And she's posturing herself as a new voice unafraid to fight back: "You should know this about me — I don't put up with bullies. And when you kick back, it hurts them more if you are wearing heels."
The video was first obtained by Axios.
A Trump PAC spokesperson, reacting to Haley's 2024 announcement, called her "just another career politician" who "started out as a Never Trumper before resigning to serve in the Trump admin."
"Now, she's telling us she represents a 'new generation," wrote Taylor Budowich, the spokesperson for Make America Great Again Inc. "Sure just looks like more of the same, a career politician whose only fulfilled commitment is to herself."
Trump earlier this month called Hayley "overly-ambitious."
"She suffers from something that's a very tough thing to suffer from: she's overly-ambitious," Trump said on Hugh Hewitt's radio show, while also saying she is a "very ambitious person" who "just couldn't stay in her seat."