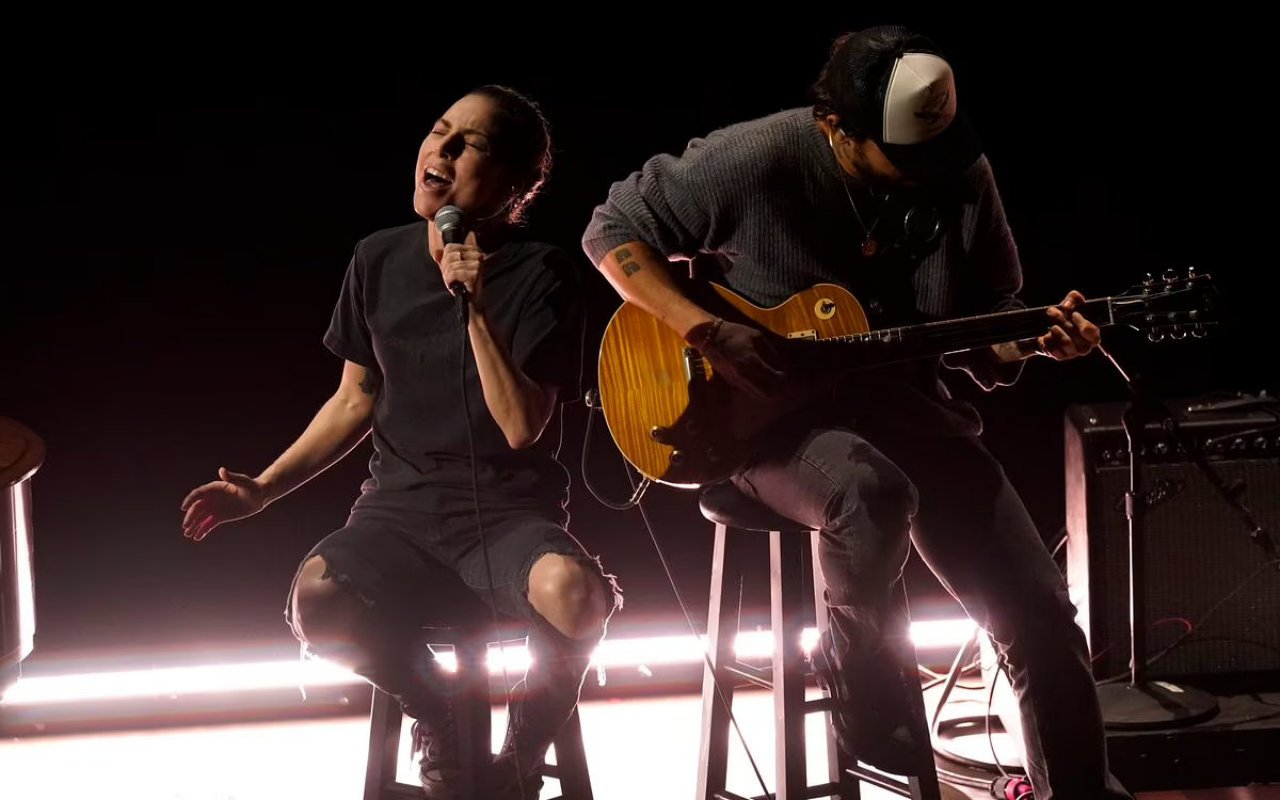 The 'Joker: Folie A Deux' Star Changes Into A Plain Black T-Shirt And Ripped Jeans As She's Joined By A Band To Deliver A Rootsy Rendition Of The Ballad From 'Top Gun: Maverick'.
AceShowbiz – Lady GaGa entertained the audience at the 95th annual Academy Awards with her surprise musical performance. After it was reported that she would not be able to perform at the show due to her busy schedule with "Joker: Folie a Deux" filming, the Oscar-nominee eventually took the stage at the Sunday, March 12 ceremony to perform "Hold My Hand" from "Top Gun: Maverick".
The Grammy Award winner, who glammed up on the red carpet, dressed down for the performance, trading her gown for a black T-shirt and ripped jeans with her hair being styled in a braided ponytail. She was joined by a band to deliver a stripped down rendition of the ballad.