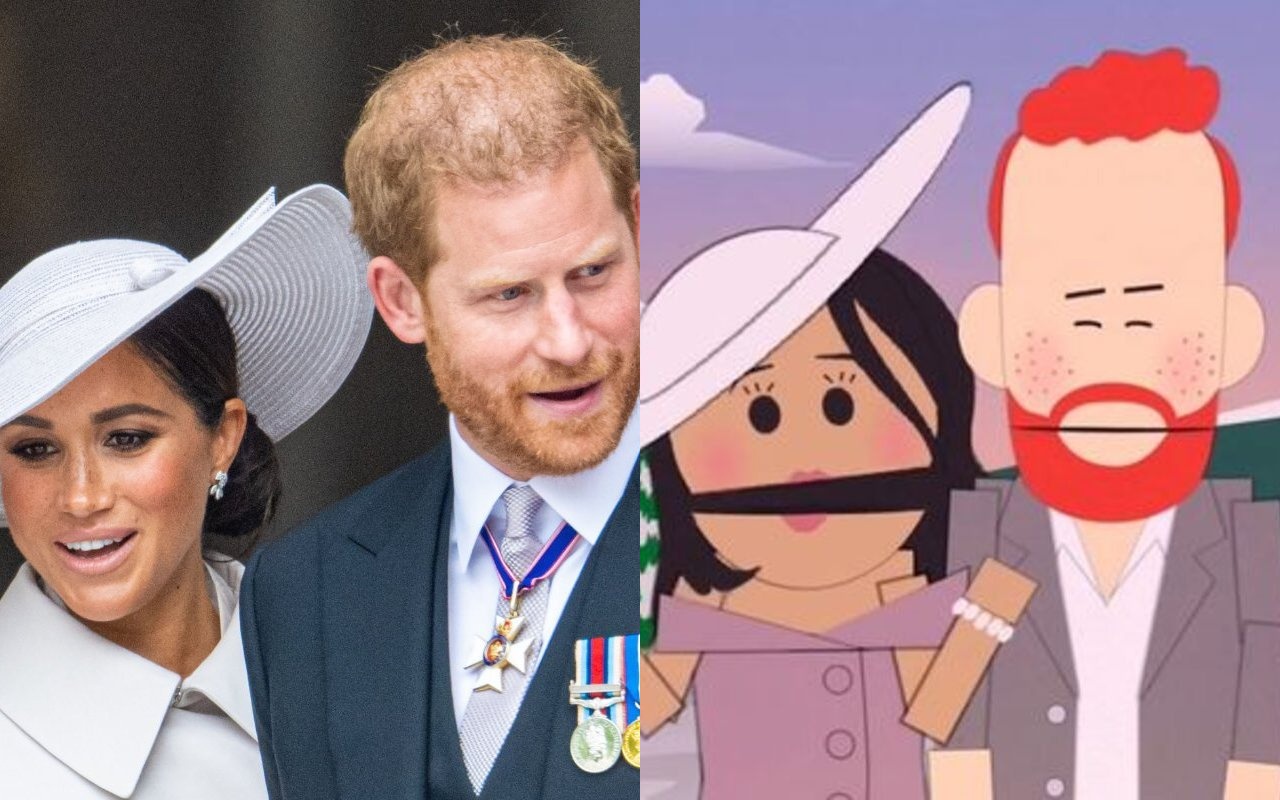 The Duke And Duchess Of Sussex Have Been Dissed By The Comedy Central Show In A New Episode Mockingly Titled 'The Worldwide Privacy Tour' Over Their Row With British Royal Family.
AceShowbiz – The Duke and Duchess of Sussex were ridiculed as "dumb and stupid" in the latest episode of "South Park". While Prince Harry and his wife Meghan Markle were not mentioned by names in the cartoon, which was titled "The Worldwide Privacy Tour", the couple – who stepped down from royal duties in 2020 – bear a strong resemblance to central characters The Prince and Princess of Canada, who simultaneously requested privacy while drawing attention to themselves.
Starting with the news that the Queen of Canada had died, the episode saw the pair arriving for her funeral and being booed by other royals for their attitude towards the monarchy – with one even farting on the Princess of Canada's face.
Another scene showed the couple boarding their private jet for a global "We Want Privacy" tour, taking in countries including Australia, India, and France as the pair chanted about their dream of being left alone.