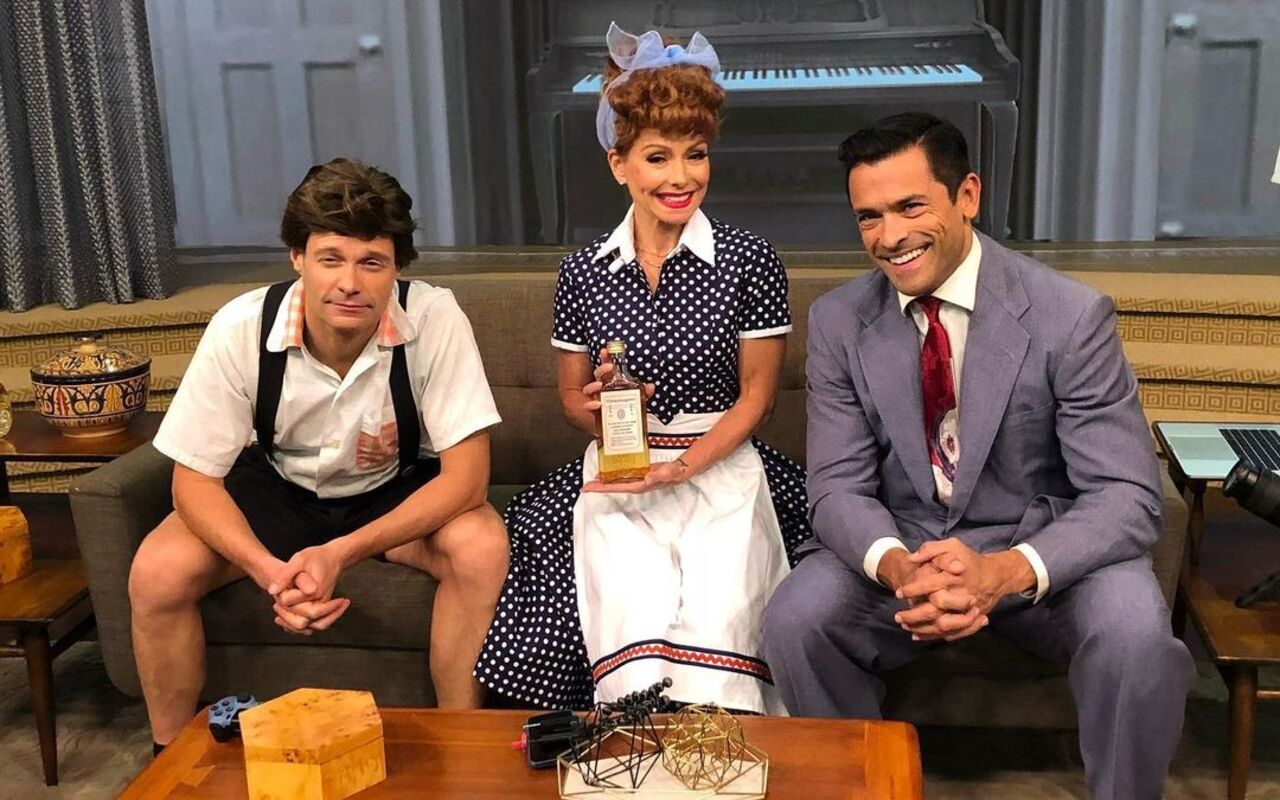 The 'American Idol' Presenter Plans To Focus On Hosting The Singing Competition As Mark Consuelos Is Confirmed As His Replacement On The Syndicated Morning Talk Show.
AceShowbiz – Ryan Seacrest is quitting "Live With Kelly and Ryan" after almost six years and he will be replaced by Kelly Ripa's husband, Mark Consuelos. Breaking the "bittersweet" news early into Thursday's February 16 episode of the long-running morning show, the 48-year-old presenter explained it had been a "tough, tough decision" to make, but he plans to focus on his commitment to hosting "American Idol".
"This is something that [Kelly] and I have been talking about for a long time, and it was a tough, tough decision. Last year we spoke, and I made the decision to make this my last season as co-host. What I plan to do is once 'American Idol' starts from Los Angeles later this spring, I'll head out to the West Coast and host that show," he said.
While Mark will be taking over as regular presenter, Ryan promised he will return to" guest host and fill in" at times. In a statement, Ryan praised working with Kelly, 52, as a career "highlight." He said, "Working alongside Kelly over the past six years has been a dream job and one of the highlights of my career. She has been an amazing partner, friend, and confidant, and although we will always be a part of each other's lives, I will miss our mornings together."