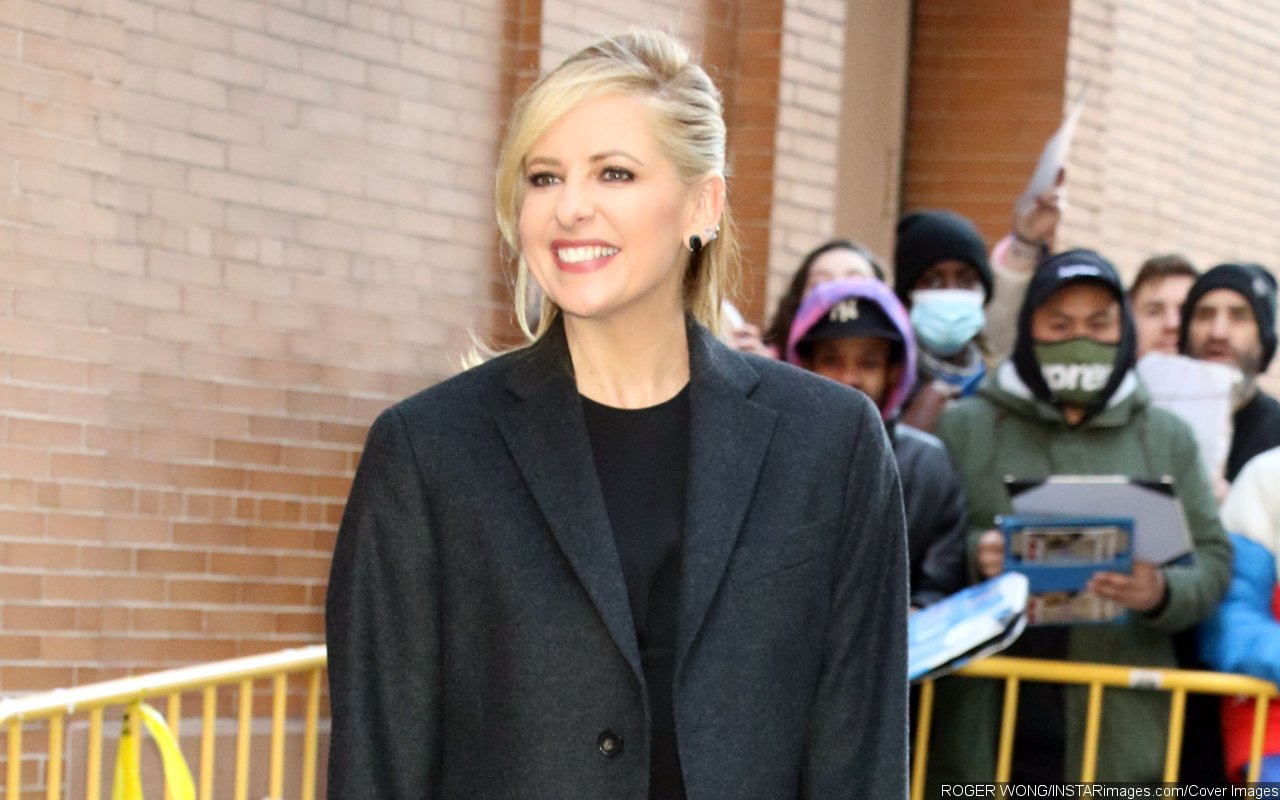 The 'Buffy The Vampire Slayer' Actress Frees The Nipple In A New Instagram Post While Promoting Her New Paramount+ Show, 'Wolf Pack', Which Hails From 'Teen Wolf' Creator Jeff Dafis.
AceShowbiz – Sarah Michelle Gellar catches people's attention with her daring style. On Thursday, February 23, the actress freed the nipple in a new Instagram post while promoting her new show, "Wolf Pack".
The "Buffy the Vampire Slayer" alum took to her Instagram account to share with fans her racy look. She posted pictures of her donning a khaki-colored pair of waist trousers. She paired it with a matching satin button-up that she left wide open to show the mesh bralette underneath.