A crane lifted the portion from the ocean bottom off South Carolina.
A crane ship on the scene where a Chinese surveillance balloon went down in waters off South Carolina has raised from the ocean bottom a significant portion of the balloon's payload, a U.S. official said Monday.
Officials have said the payload measured as much as 30-feet-long and had all of craft's tech gear and antennas.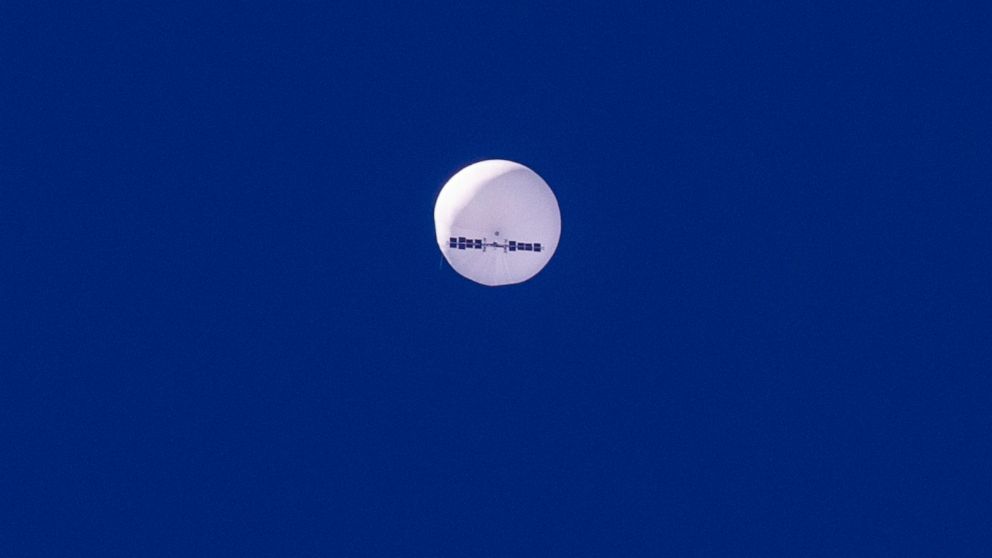 Search and recovery efforts had to be halted at the end of last week because of bad weather and rough seas.
The U.S. military shot down the surveillance balloon on Feb. 4 after it flew across the country for several days.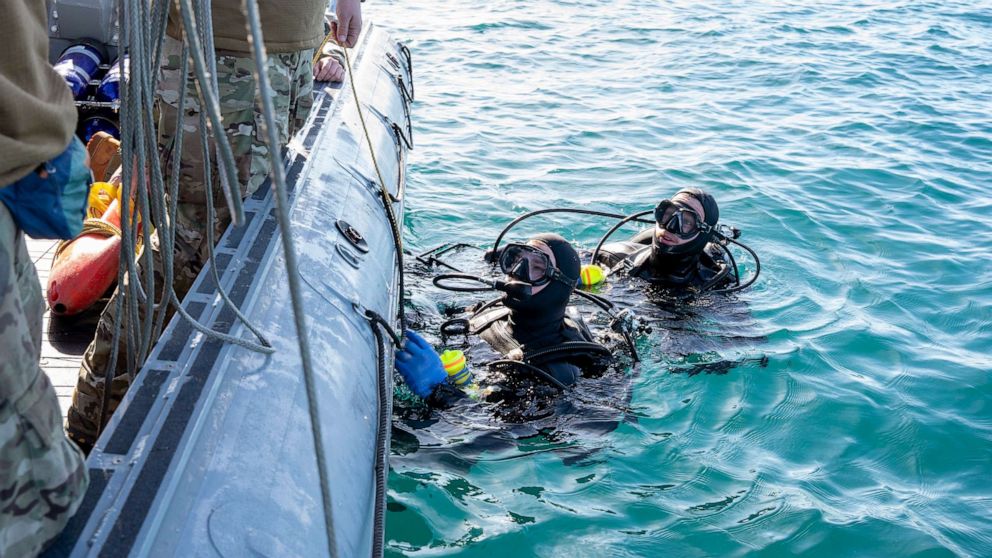 MORE: Biden faces political headwinds as US shoots objects out of sky
With regard to other object shot down Friday and over the weekend, the official said the U.S. military continues to look for the remnants from the take out of the sky off the coast of Alaska.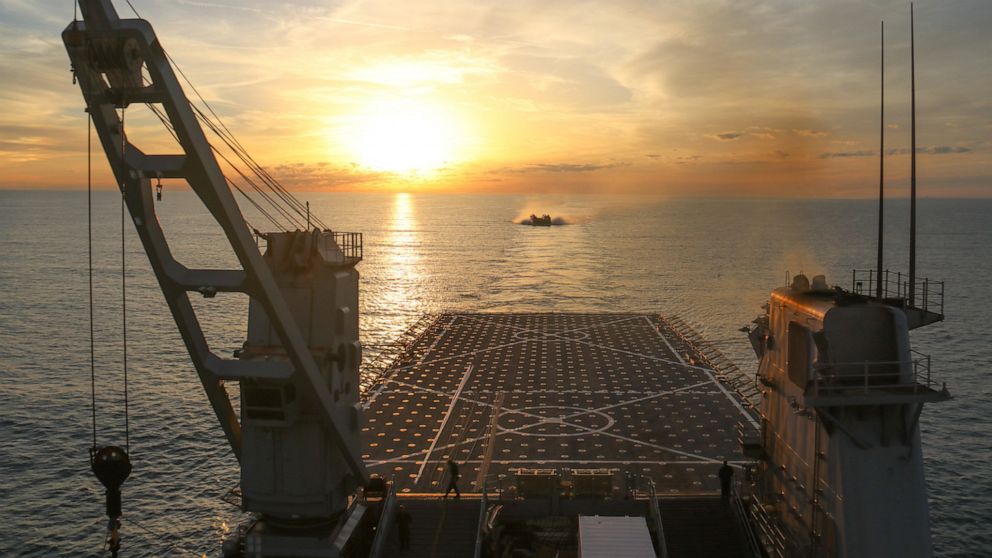 While the pilots who shot down that object saw pieces land on icy waters,, the official said, the search continues for the debris field amid bad weather. The U.S. wants to pinpoint the exact location before it places personnel in dangerous icy conditions, the official said. A Navy P-8 search plane was in the sky looking for debris.
Concerning the object shot down over Canada, the official said, that country's government is taking the lead but has not yet located the debris.
And about the object shot down Sunday afternoon over Lake Huron in Michigan, the official said, the U.S. Coast Guard and Canadian authorities are still looking for the debris that landed on water.
Because there was a good visual of where it may have landed, the official said, there is confidence the remnants will be recovered.