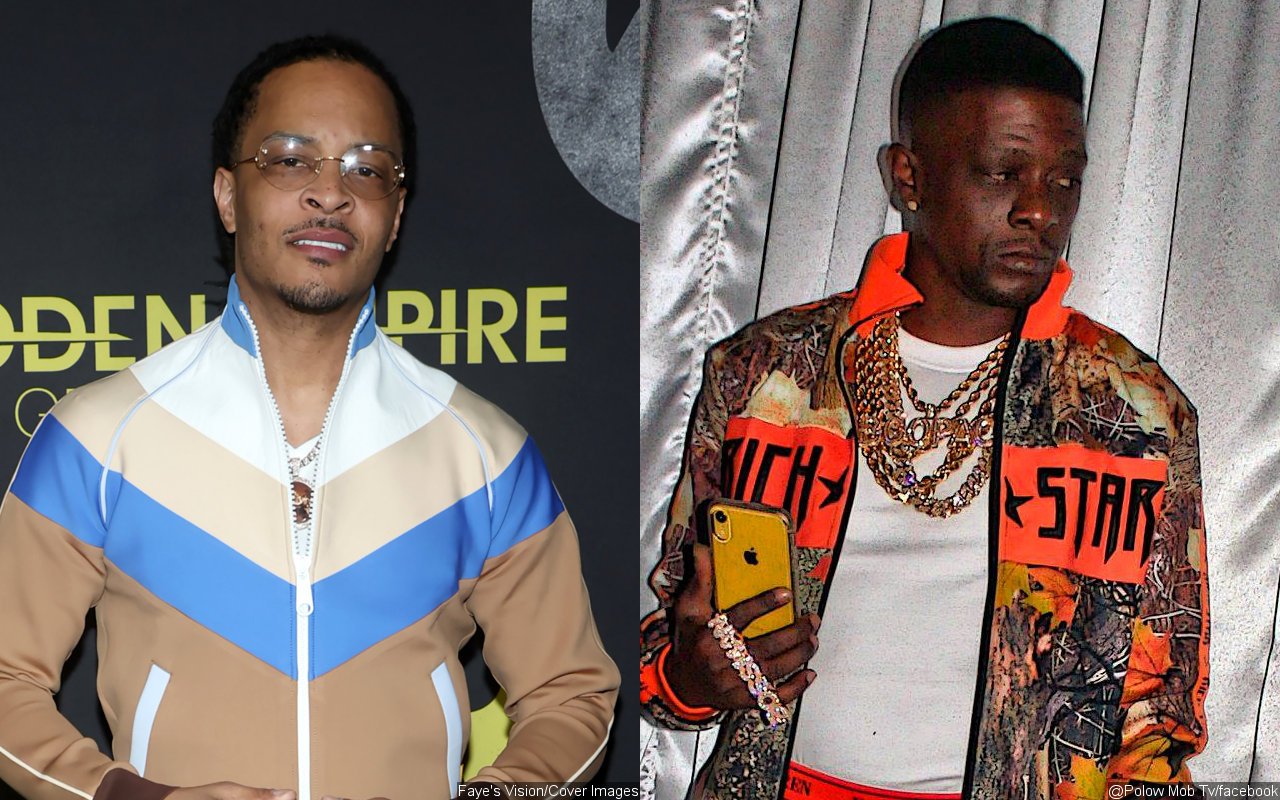 On Friday Night, February 24, Tip Waved Around A Court Document At The Trap City Cafe In Atlanta Which Allegedly Proved He Didn't Snitch On His Dead Cousin, But Boosie Didn't Show Up.
AceShowbiz – T.I. and Boosie Badazz (Lil Boosie)'s feud is getting more intense. The "Whatever You Like" called out the "Wipe Me Down" spitter on social media for watching a basketball game instead of attending his "paperwork party."
On Friday night, February 24, Tip waved around a court document at the Trap City Cafe in Atlanta which allegedly proved he didn't snitch on his dead cousin. Boosie didn't show up because he was watching the Atlanta Hawks take on the Cleveland Cavaliers at the State Farm Arena.