Mass shootings at schools, like the one in Uvalde, Texas, continue to occur.
Five years later, the shooting at Marjory Stoneman Douglas High School is still very much on the mind of English teacher Sarah Lerner.
Lerner was teaching at the school on Feb. 14, 2018, when gunman Nikolas Cruz killed 17 people — 14 students and three staff members — at the Parkland, Florida, high school. It was the second-deadliest shooting at a K-12 school at the time, a total since surpassed by the shooting at Robb Elementary School in Uvalde, Texas.
She still struggles with the trauma.
"Anytime the fire alarm goes off or … even just a lockdown drill, it all comes flooding back to you," Lerner told ABC News.
Cruz pleaded guilty to the massacre in October 2021 and was sentenced to life in prison in November 2022.
In 2022, there were 51 school shootings that resulted in injury or death, the most in a single year since Education Week, an independent news outlet covering K-12 schools, began tracking such incidents in 2018. This is up from the prior highest number of school shootings, which was in 2021, when there were 35, according to data gathered by Education Week.
There were 10 school shootings in 2020, and 24 each in 2019 and 2018, according to Education Week.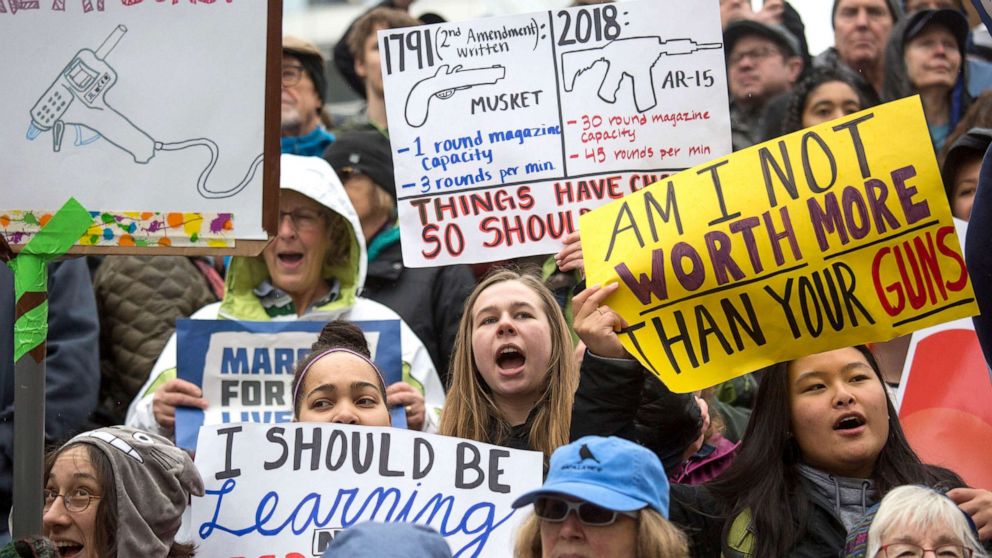 Despite being there the day of the shooting, Lerner said she has never considered leaving teaching.
"I was OK coming back because I knew I needed to be with the kids and my friends and my co-workers and I knew that the kids needed me. Isolating yourself and staying home and not interacting with people isn't healthy when you've just had something so traumatic happen," Lerner told ABC News.
Five years after Parkland, schools are still targets and teachers are still being shot. There have already been several high-profile shootings of teachers less than two months in 2023. In Newport News, Virginia, a 6-year-old student brought a gun to school and intentionally shot his teacher, according to police. In Des Moines, Iowa, the founder of a charter school was shot and two students were killed.
Lerner is working to stem some of the violence. She co-founded Teachers Unify to End Gun Violence and has been looking into school safety and the way drills are conducted, saying drills can be very traumatizing for teachers and students even if they haven't lived through a school shooting.
The group works to include teachers in the national dialogue surrounding gun violence, with Lerner saying they have been excluded for too long.
'We're going to put our lives on the line for our students'
Bill Woodruff, a public school teacher and United Federation of Teachers union district leader in the Bronx, New York, told ABC News that he and fellow teachers openly discuss how they would put their bodies in harm's way to protect their students.
"These conversations have been normalized," Woodruff said. "That it is just expected that we're going to put our lives on the line for our students. And we do it with with no question."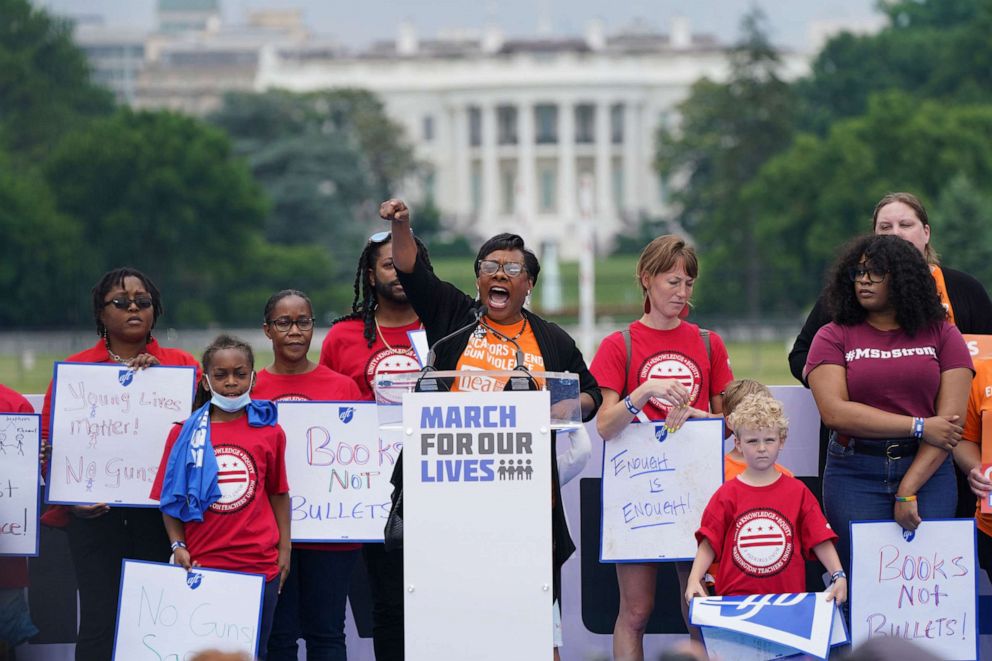 In the 2019-2020 school year, over 96% of public schools had a written plan for procedures to be performed in the event of an active shooter, according to federal data from the National Center for Education Statistics.
MORE: Teacher shot by 6-year-old says school was warned 4 times, announces lawsuit
While the concerns of teachers and union representatives interviewed by ABC News varied, they all shared one: How can they keep their students safe and protect them if the worst happens?
Responses to the requests of teachers can sometimes be very slow. At one school in his district, teachers had to ask for keys to their classrooms for four months before they received them, Woodruff said.
Some plans are also slow to go into implementation, Woodruff said, like locking school doors — a critical failure during the shooting in Uvalde.
All New York City public schools have a readiness plan for emergencies and conduct drills as well as sending home a copy of their General Response Protocol to parents. The New York Police Department also regularly drills at schools to prepare for active shooter incidents.