The definition of "woke" changes depending on who you ask.
The definition of "woke" changes depending on who you ask.
The term has recently been used by some conservatives as an insult against progressive values.
The term, however, was originally coined by progressive Black Americans and used in racial justice movements in the early to mid-1900s.
To be "woke" politically in the Black community means that someone is informed, educated and conscious of social injustice and racial inequality, Merriam-Webster Dictionary states.
One of its earliest uses was in a historical recording of the protest song "Scottsboro Boys" by Lead Belly. In that recording, it was used as a term about staying aware of the potential for racist violence as a Black person in America.
The term, in one of its contemporary meanings, began to gain more popularity at the start of the Black Lives Matter movement in 2014, according to Merriam-Webster Dictionary.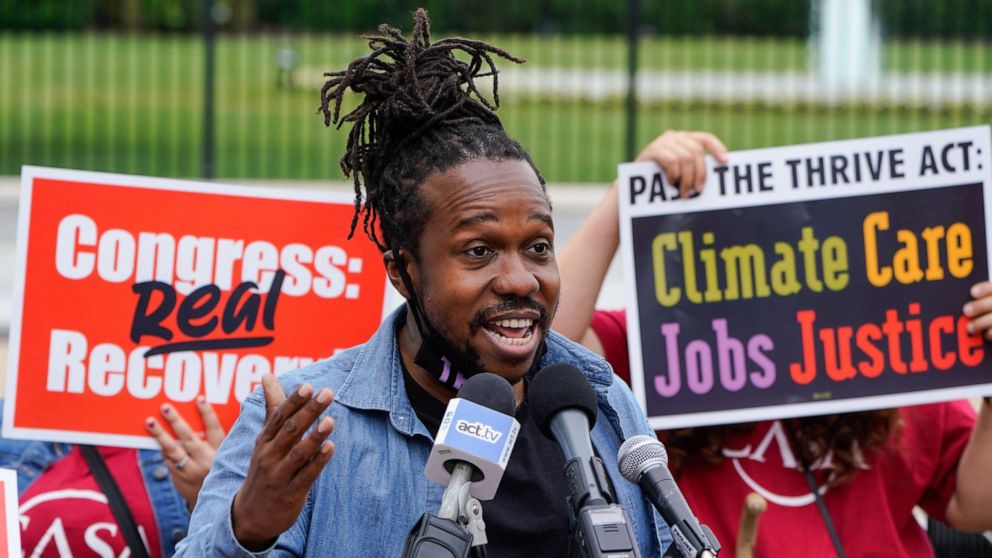 The Ferguson, Missouri, protests that year helped wake many people up to the social injustices of police brutality against the Black community following the fatal police shooting of Michael Brown.
Brown's death was shortly followed by the fatal police shootings of Eric Garner, Tamir Rice, and others — which continued the growing popularity of the phrase and its use in protest and activist circles for many years to come, according to research from Ohio State University on the rhetoric of the Black Lives Matter movement.
MORE: LGBTQ rights wins, losses on election night highlight ongoing battle
The term has since been co-opted by some Republicans as a pejorative term this midterm election cycle to signify the identity-based social justice issues that some Democrats and progressives push for, representatives from the Democratic Governors Association and Working Families Party tell ABC News.
"Woke" has been used by former President Donald Trump, Florida Governor Ron DeSantis, and several Trump-backed midterm candidates including Kari Lake and Mehmet Oz.
Woke is defined by the DeSantis administration as "the belief there are systemic injustices in American society and the need to address them," according to DeSantis' general counsel, as reported by The Washington Post.