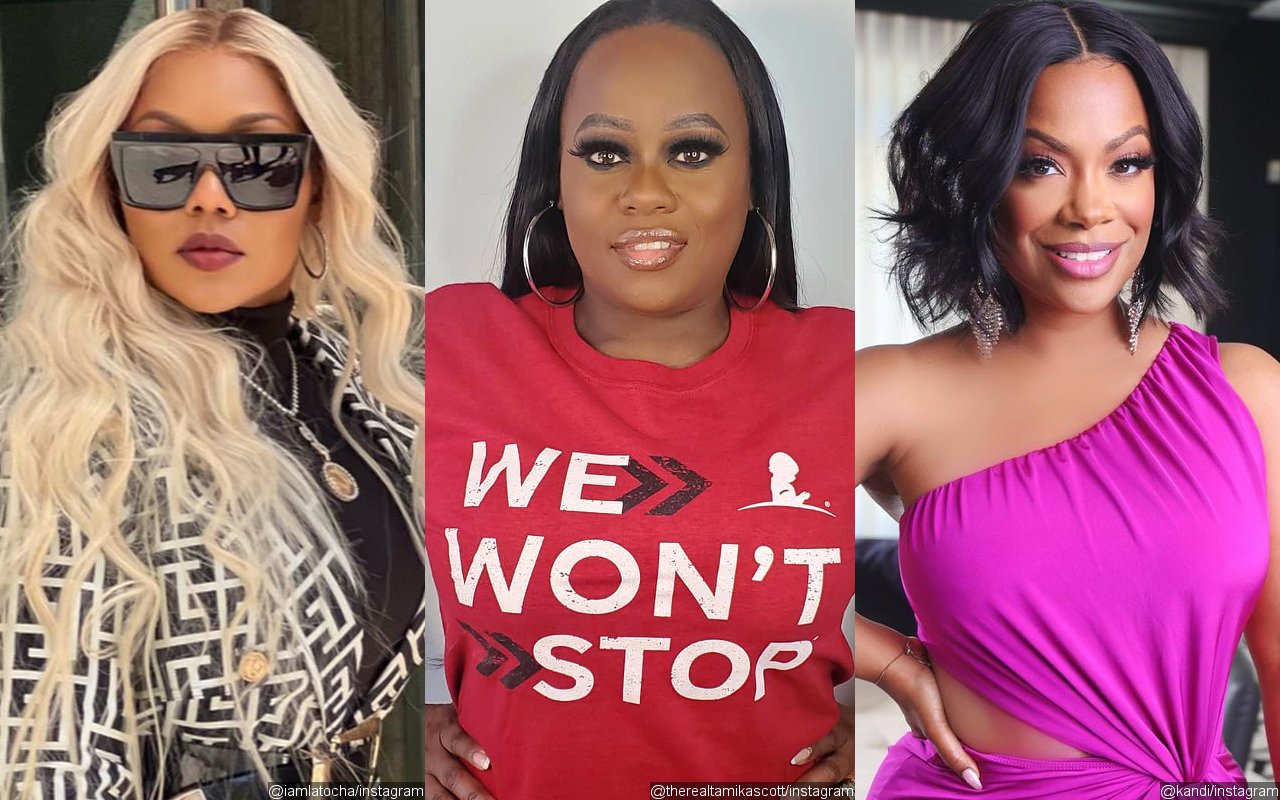 In A New Video, LaTocha Additionally Shares That She Tried To Be Her Teammate Kandi's Friend, But 'The Real Housewives Of Atlanta' Star 'Did The Crying Thing' Instead.
AceShowbiz – XScape singer LaTocha Scott is speaking out about her relationship with teammates Tamika Scott and Kandi Burruss. In new footage, LaTocha addressed her sister Tamika's accusation that she stole $30K from her.
"For the record, I did not steal $30K from my sister," LaTocha stressed, adding that she is demanding an apology from Tamika. "So now, I guess I'm waiting for my apology as she did onstage. I want that too," she said, referring to the moment when Tamika publicly apologized to Kandi during a show.